Color and Draw for kids – is a great app for sketching, drawing and photo editing.
We have been using it to have fun with the World Cup and our Maglus Mini.
This app is by Tipitap and has been around for a number of years now, this version is compatible for all tablets, phones and is available in iTunes and in Google Play store. At the time of writing this post, it was half price at €0.74 cent in the Play Store.

World Cup
The world cup is in full swing now and I am in the world Cup draw in the office. Getting to watch a match and keeping two small children entertained is harder than qualifying for the tournament! The highlight reel of the day's action is the best I can hope for. This week's app has helped get my son interested in the world cup and allowed Daddy to watch the highlights- everyone is a winner!
Color And Draw is really three apps in one and we have been using the Maglus Mini Stylus and a micro-fibre tip.
The colouring book app is the one that is the favourite in our house; it comes with 50 illustrations using recorded voice invitations encouraging the user to complete the drawing.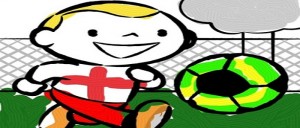 World cup themes were Daddy's suggestion and it is handy that the app comes with a drawing of a boy and a football- the audio suggestion is "Show your team colours".
The sketch app gives you a blank canvas with a white of Black background and this is suitable for the older children- Oh yes the drawing below, is my attempt at replicating part of the world Cup Logo using the sketch app.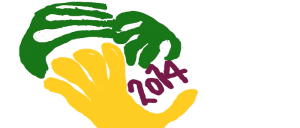 There are a good range of colours and brushes, but not too many that might overwhelm a child with too many choices. There is also a drawing and sketching app with white and black backgrounds and a photo decorator to have plenty of fun with. The app works with really well with a stylus and the drawings can be saved to the in-app gallery, your device photo album or shared via email.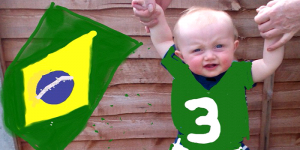 The photo decorator is a good app, allowing you to alter photos for fun and share by email. Of course Ireland is not in the world Cup, but if they were I know who would be shouting for them.