Why and how the Cartoonist uses Maglus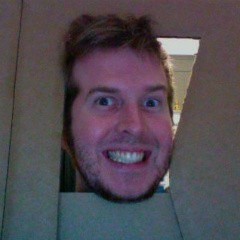 Cartoonist, Graphic Designer and Animator
San Juan, Puerto Rico, USA
"I needed a well-designed stylus - ergonomic, precise and durable - to properly draw on my iPad: I found all that in my Maglus Stylus"
"Applydea's friendliness and attention is an extra asset that just adds up to ensuring that you can go the distance with your stylus"
Jos&eacute's Story
Jos&eacute is a
cartoonist
and
graphic designer
, with a Masters of Fine Arts in
Animation
, and a
passion for drawing.
For him
any time is drawing time
- in a restaurant, waiting for his food, or even waiting in a line! When he got his first iPhone, then iPad, he made it his
mission to find the perfect stylus
that allowed him to
utilize a touch screen
to its
full creative potential
and let him
draw
,
publish
, and
share his artwork
immediately.
Other stylii
he tried had
promising starts
, but all developed
problems with heavy use
. When looking for another,
more robust
, option, he found
The Verge
's review of Maglus Stylus, and,
impressed
with the score awarded of
9/10
, pre-ordered one.
On unboxing, Jos&eacute found the Maglus
sturdy
, and of
perfect weight
, with
gravity doing the work
; no need to apply extra pressure to make the
tip register on the screen
. He loved that the
magnet
kept it
attached
to his screen, keeping it
close at all times
and
incentivizing him to draw
more and more!
How does Jos&eacute use Maglus?
Jos&eacute finds his Maglus
indispensable when freelancing
, to
sketch ideas
and
brainstorm logos
. He finds the
infinite array of colors and textures
accessible just by carrying a trustworthy stylus and a tablet is a great for
getting ideas across to his clients
.
Jos&eacute
tried several stylii
before the Maglus, but found
durability problems
with all: one with a plastic ring around the tip that broke and scratched his screen; one with a rubber nib that wore out too quickly; one with a brush tip where the bristles widened over time. He finds the
Maglus solid and durable
, and appreciates that
spares are available
when needed.
As Jos&eacute resides in Puerto Rico,
outside mainland US
, he found
customer support lacking with the bigger stylus manufacturers
. One
big company refused to ship spares
to him, so had to resort to getting friends in NY to ship him replacement parts! An
early adopter
of the Maglus, he's been
delighted
by the helpfulness of
Applydea customer support
, and loved that
they appreciate their customers
, no matter
where they live
- staying in touch and sending him a free microfiber tip, more than
two years after
his initial
purchase
.
Jos&eacute uses the Maglus for his
creative hobbies
: to create
cartoons
,
illustrations
,
comic strips
, sketching plans and
storyboards
for
animated shorts
, and
character design
. He loves
Paper
app and
Sketches
app for their
simplicity
, and
Procreate
app for its
multilayering
capabilities. He also enjoys using
Inspire Pro
app for its ability to
blend colours
, and occasionally uses
Art Set
app for
painting
.
"When I received my Maglus, I was impressed since the unboxing"
Why does the Maglus work for Jos&eacute?
We asked "Why Maglus?" and here's what he said…
"When I needed to create an illustration for an article or some art for the social media accounts, my iPad and Maglus were my go-to guys"
"The magnet is a nice extra - a nice reminder to make me draw more"
"I am one of the early customers, and glad to be, because your customer service is outstanding"