WHO ARE THE MAGLUS DESIGNERS?
Who are the Maglus designers? Well, they have the design chops for a start, Noel was already a National winner at the Dyson design awards. Andy could take you on a tour of every millimeter of the stylus; his consideration yielding an uncompromising technical edge.
The simplicity of what ends up in your hand is the latest step on an ongoing journey, wrought through considerable ongoing effort. It's not just that the dozen versions that came before the one you see before you, but the dozens of other possibilities they considered, different material choices, manufacturing choices. Everything that adds up to it feeling right. It simply feels good in your hand.
WE MAKE THE MAGLUS
MEET OUR DESIGNER TEAM
Noel Joyce's main focus is industrial design. He has won several awards for his work including The James Dyson Award. He is also very active in the promotion of innovation and design as tools for economic development.Noel relishes the challenges that product design brings and utilizes it as a problem solving activity to produce great new experiences.
"Great user experience + commercial viability = commercial visibility".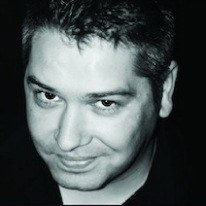 Andy Shaw is an Irish product designer and co-founder of Applydea. He loves working from a space shared with several other designers with a passion for problem solving. Andy's insight into new technology and new product development has enabled him to build upon the demand for new products, creating solutions and workflows. What he has learnt from developing products from a concept to mass production on a bootstrap, gives him a depth of understanding into the Design Process. Armed with this he looks forward for the next product to begin!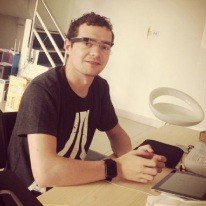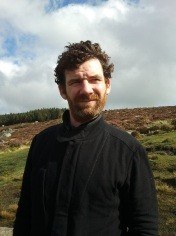 MEET OUR FULFILLMENT TEAM
Luke has taken on the role of Commercial Director at maglusstylus.com.
With a dozen years experience in online retail, he is overseeing the Maglus becoming not just the best designed stylus around, but also the best supported.
His responsibilities include liaising with the design team, as well as ensuring it's always available and gets to you as quickly and efficiently as possible.
WE GET THE MAGLUS TO YOU

Carla grew up in Germany and moved to Dublin after finishing school. She's a recent graduate of Modern Languages (Major: French and Italian) in UCD. Carla looks after our Maglus Stylus in general, taking care of our German-speaking customers, the upkeep of our Social Media sites and doing the odd translation.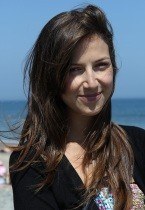 Francesca is our Maglus Stylus expert. She takes care of our Italian-speaking customers and also does a little translation for us. Francesca grew up in Italy and graduated from the University of Verona with a BA in Modern Languages for Tourism Management and International Business (English and Spanish).
"THE QUALITY OF THE MATERIAL MAKES FOR A VERY ACCURATE WRITING EXPERIENCE"
PC World