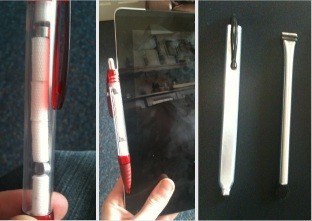 We started with the basics…
March : began designing and developing the Maglus magnetic stylus for iPad after Steve Jobs announced the iPad 2. This product direction was selected from a number of options including a light and clip system.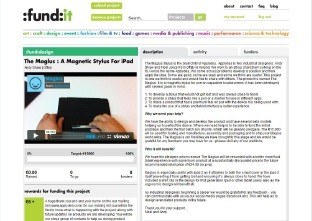 Woohoo… we're getting noticed!
April : Launched the product idea on an Irish crowd funding site in an attempt to raise the capital needed to produce the first run of units.
The concept idea was picked up by all the major technology sites and other sites such as the wall street journal, wired magazine and silicon republic.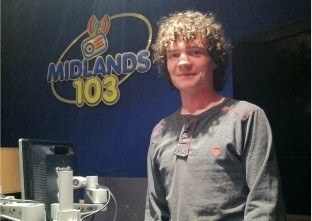 By the right people!
June : The bad news - we failed in our efforts to acquire the full amount of funding through crowd funding but understood that we had a good product that would sell. The good news - we got noticed by an investor who was interested in the idea when we appeared on a prominent national radio show.
But then… radio silence! Our investor disappeared never to be heard from again.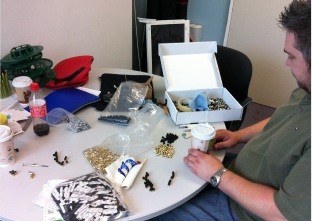 Blood, sweat and a lot of coffee…
August : We knew we could sell the Product if we could get them made. and we made the decision between us to put every penny we had into getting the first 1000 units made. Struggled with many aspects of this area of development and learned a lot very quickly about the difficulty of manufacturing a product.
September : Built our first 1000 units by hand with the components we sourced. Spent night and day getting the Maglus ready and launched our online store.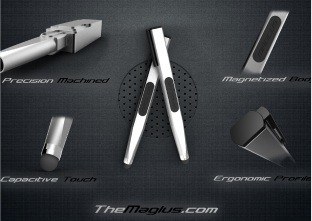 Our first sales…
October : The good news - we began promoting our product online, many of the original crowdfunding pledgers bought the product and we began shipping Preorders!
December : The not so good news - sales were slow and we used every means necessary to promote the product. Spoke to distributors and other online entities that could help us to push the product. Met with negative results and resistance. Understood we would have to sell online as a small company.
Got great feedback from customers and developed a great relationship with the community of people who bought the Maglus. Set up the best customer service we could give and looked after problems quickly which was simple as we were so small.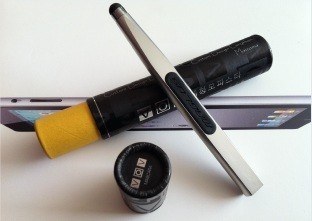 A quick growth spurt…
March : Sourced a manufacturer who could help us to produce larger quantities. This allowed us to approach distributors again but we had to order in sufficient quantities to allow us to supply at the required price. Did not have the money to place this order. Approached the bank and they were willing to help.
May : After a customer read a review on styluses on a prominent tech website we were contacted by them requesting a review unit. They tested the product and declared it best in test. Sold out of remaining stock overnight.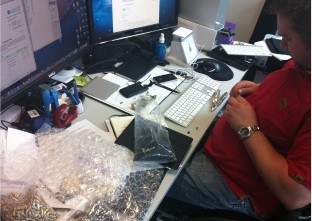 Growing pains…
June : Still had not made enough money to buy the next batch of stock but had enquiries day and night. Decided to put the Maglus into preorder to generate the cash needed to purchase stock. Went back to the bank and were granted a stocking loan due to the acceleration in sales. Preorders continued showing no sign of slowing down. Received emails from our payment processing service telling us that we must supply the product within 21 days or they would freeze our accounts. We would be out of business. Could not promote our product any longer. Had to wait on stock before we could talk about our product.
July : We finally received stock in late July and began shipping immediately. This further accelerated sales. Once again found ourselves in the position of having to work night and day to get orders out. Have to thank friends and family for all the help we got doing this.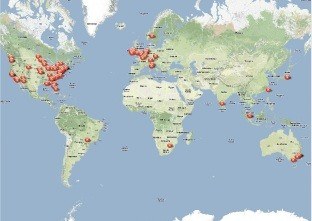 The next stretch…
August : We were nearing stock exhaustion so we reordered more stock to meet demand. Sales are still strong even though we have entered preorder for a second time due to strong sales worldwide. Huge interest from dozens of distributors worldwide.
October : Exactly 1 year on the 4th of October 2012 since we shipped the first Maglus!