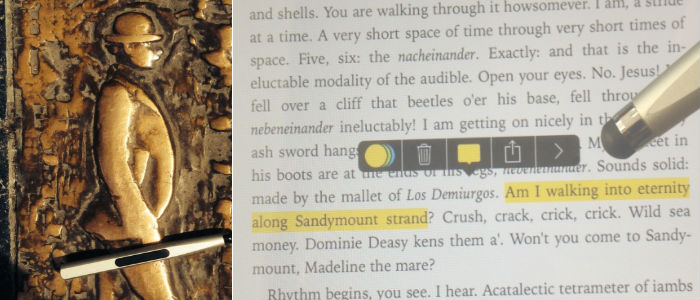 As everyone knows, the novel Ulysses is a masterpiece of modern literature written by James Joyce and set in Dublin, Ireland.
It was published in 1922 and it's filled with comedy, sadness and fantastic wordplay, revealing the rich inner life of the characters as every thought (including the dirty stuff) is noted in peerlessly descriptive language.
The events of the novel take place in one day – 16 June 1904 – and every year this day is celebrated as Bloomsday, named for for the novel's main protagonist, Leopold Bloom.

But did you know you can get the novel completely free? Later in this post I'll tell you how.
As I was reading, I recognized many of the place names, so I took a walk around Sandymount and South Dublin City (our office of the fulfilment and customer support side of Maglus is close by, on Upper Baggot Street), and took some photos of Joyce's Dublin in 2014.

5 COMMENTS
CONTINUE READING