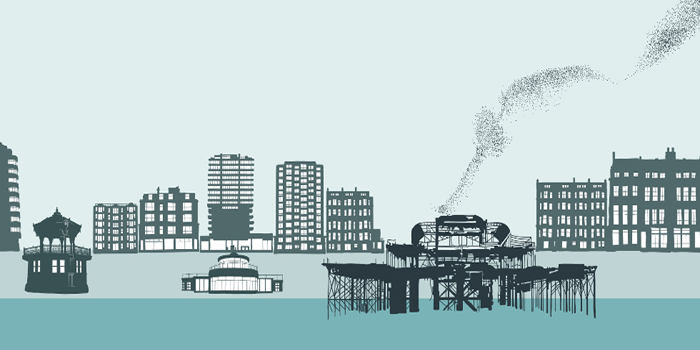 We got a brilliant response from Yvonne's blog post last week. As so many of you admired her work and story, we've decided to show you some more! Through chatting with Yvonne over emails, we discovered a really lovely project she had been working on – 'Brighton Panorama'. The monochrome silhouette images really caught our attention and we knew that we just had to share them! We'll leave you in the capable hands of the talented lady herself to explain the interesting journey from sketch to reality…
Hello again!
Work began on this project in early 2014.
A sketched version was sold in a charity auction raising money for Mind at Happy Planet's Doodlefest in May 2014.

LEAVE A COMMENT
CONTINUE READING