We got a brilliant response from Yvonne's blog post last week. As so many of you admired her work and story, we've decided to show you some more! Through chatting with Yvonne over emails, we discovered a really lovely project she had been working on – 'Brighton Panorama'. The monochrome silhouette images really caught our attention and we knew that we just had to share them! We'll leave you in the capable hands of the talented lady herself to explain the interesting journey from sketch to reality…
Hello again!
Work began on this project in early 2014.
A sketched version was sold in a charity auction raising money for Mind at Happy Planet's Doodlefest in May 2014.
Initially drawn on iPad, the detailed #BrightonPanorama silhouette started at the beginning of 2015. I kept on fooling myself that it was close to being finished but there so many details to play around with!
I was then asked to do some kitchen cupboard artwork in April 2015 and the panorama seemed to fit perfectly. After a flurry of tweets and some consultations, I was commissioned to make a 2 meter colour version which was completed in July 2015 and printed on acrylic.
Below are images of my process and the results of my hard work!
I hope you like it.
Yvonne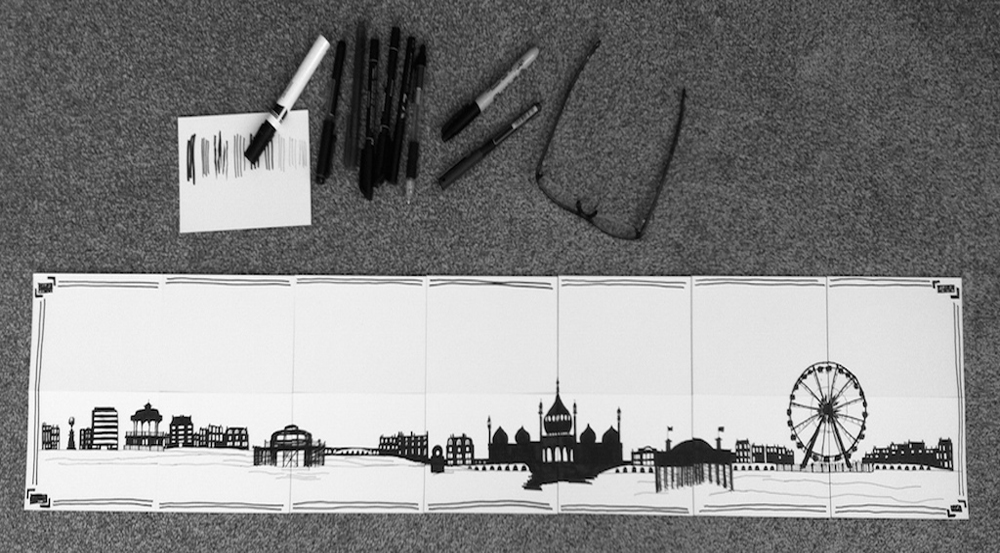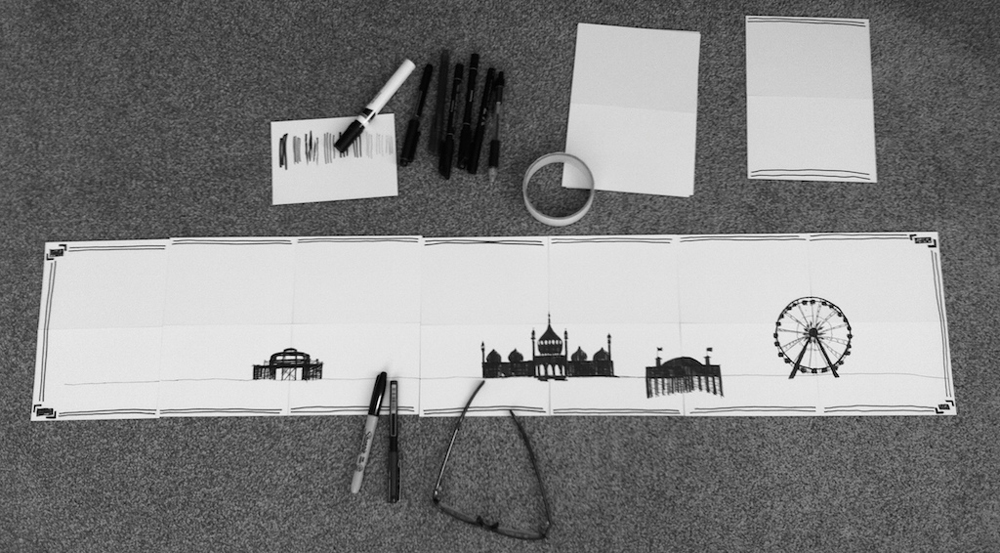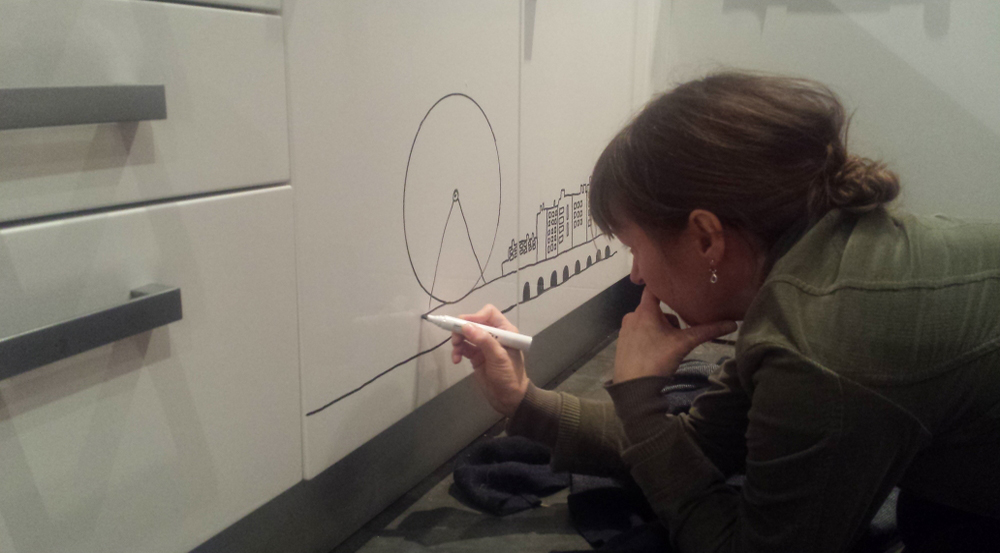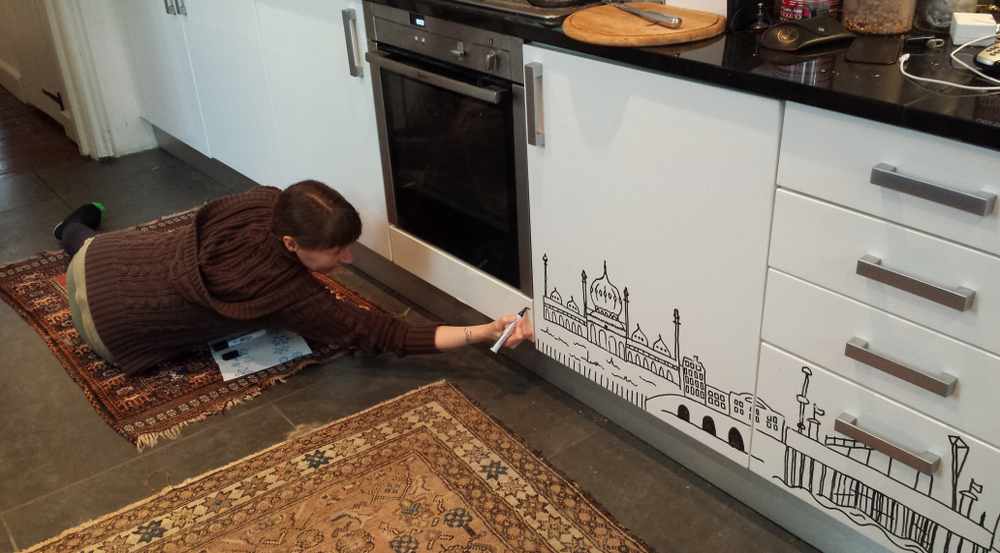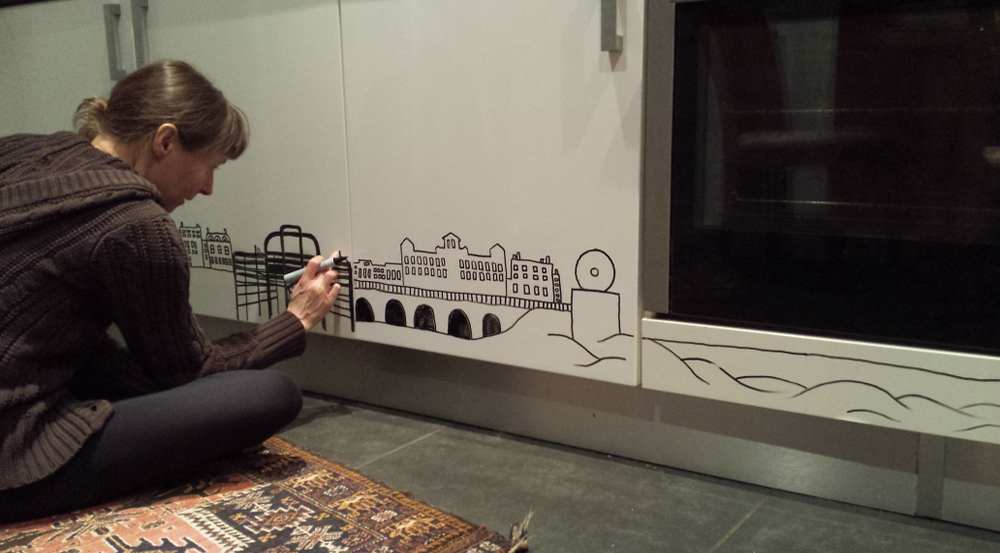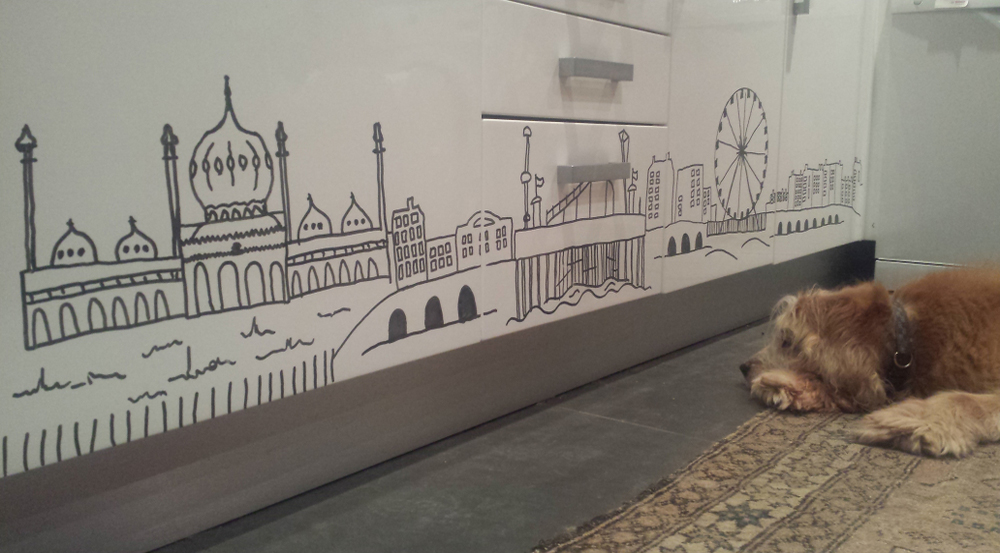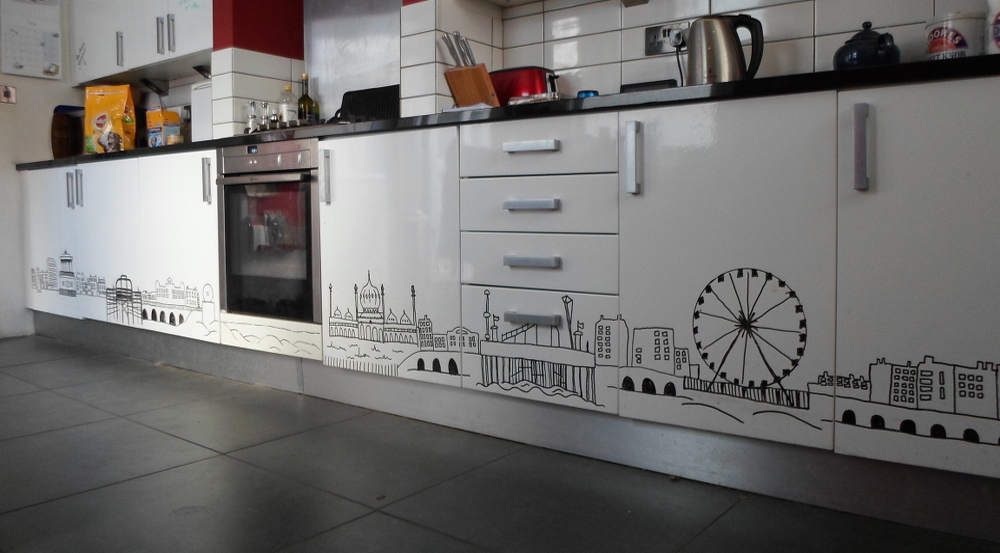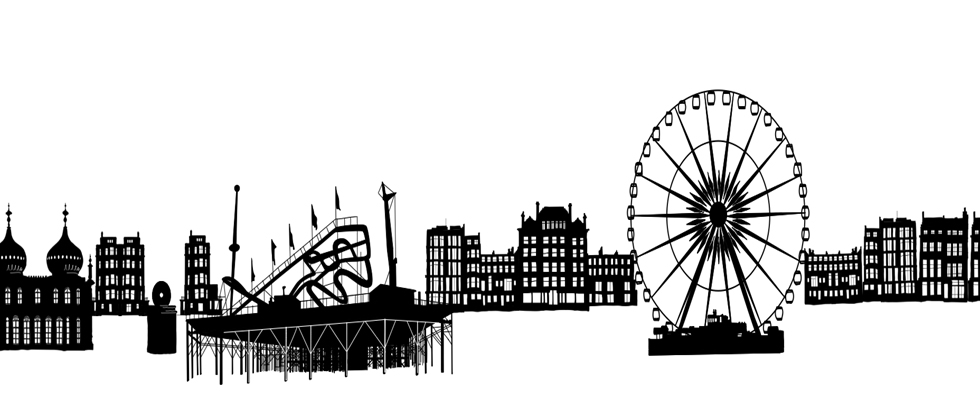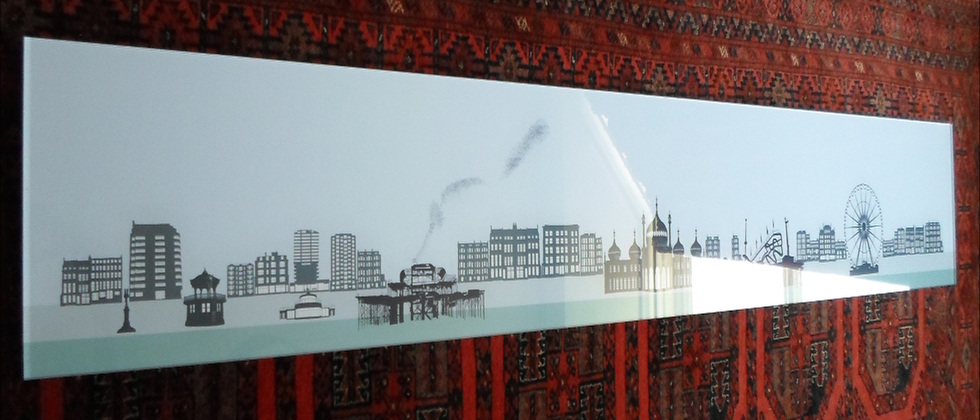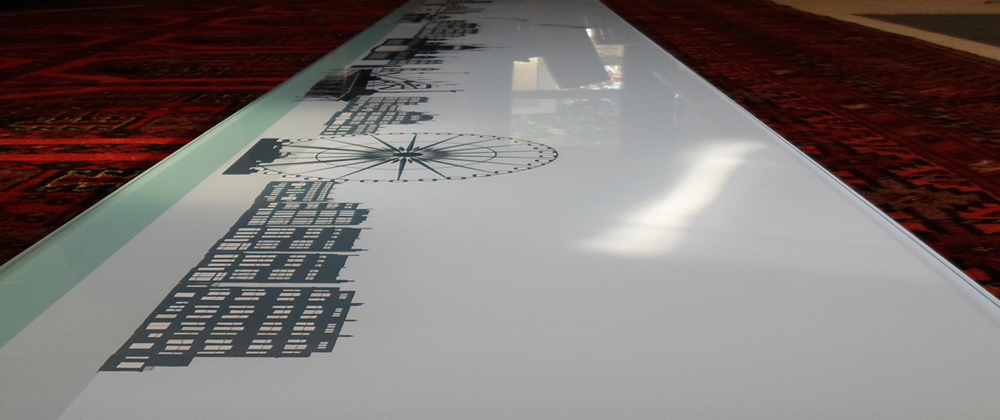 Website – yvonnejfoster.com
Facebook – facebook.com/yvonnejfosterartist
Twitter – @yvonnejartist
Get in touch with Yvonne by emailing – yvonnejfoster@gmail.com