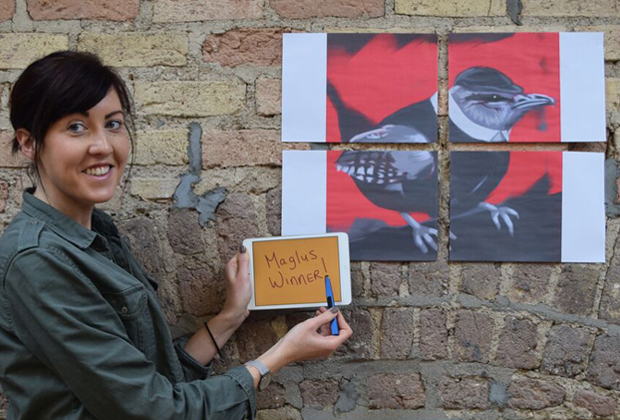 November 5, 2015 by
Paula
Chris Davies!
Paula here, that's me in the image above with Chris's winning entry printed on the wall of our Dublin office. Welcome to our space. Here is where the magic happens!
This competition has been lots of fun, we even got some artwork for our walls from it!
We were thrilled with the amazing response and the high standard of entries we received from our 'Drawing Competition'. Our overall winner was Chris Davies and his excellent entry – 'Beaky Blinder'. His 'Beaky Blinder' image reflects his local – Birmingham & Black Country. He turned a Wren into a character from TV show 'Peaky Blinders'. He created the image using a Maglus on Procreate App for iPad.
We thought it was a really clever and unique idea. Well done Chris!
Helen Adams and Yvonne Foster claimed a well deserved Second and Third place.

2 COMMENTS
CONTINUE READING