Let's get physical with our drawing!
In the 1960s, during the height of the space race, NASA realised pens don't work in space, so NASA's solution was to spend years developing a zero gravity pen. The Soviet cosmonauts just used pencils –  sometimes it's ok to go back to basics for a while.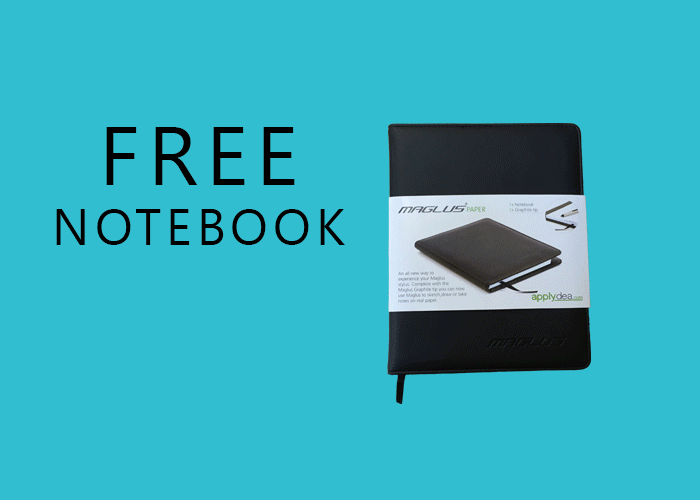 Become the master of touchscreens and paper with a free Maglus Notebook with Graphite Tip with any Maglus stylus. I find it really useful to roughly sketch on paper before I start a digital drawing. With Maglus graphite tip you can turn your stylus into a pencil, to get the best of both worlds.
The Maglus Stylus and Notebook make perfect Christmas presents!
For a free Maglus Notebook with Graphite Tip just add an Original Maglus Stylus, or Maglus Stylus Mini along with the Notebook to your shopping cart and enter the code
FREENBA17
at the checkout and hit apply. Offer expires 19/11/2017