We know that using the Maglus Stylus can help your toddler to make that leap from finger painting to writing a lot easier. The developers at Abuzz have created 82 Animals Dot-to-Dot a new app that is a big hit with the small Maglus user in my house.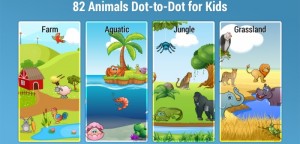 My son was using the Maglus Stylus Mini and an original silicone tip with 82 Animals Dot-to-Dot. This Connect the Dots Animal Encyclopedia, helps your child to learn numbers and letters, master the alphabet and practice counting skills. First choose from Aquatic, Farm, Savannah and Jungle animals.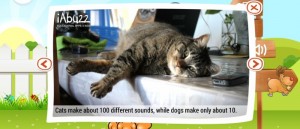 Our little guy really enjoyed connecting the dots, the cat was his favourite and he found the audio hints quite funny – especially when he got the sequence wrong. When he completed the exercise – he was rewarded with photos of a cat that included interesting facts and a short video of a cat in the wild.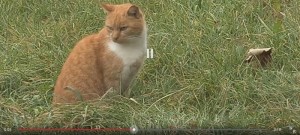 With 82 animals, there is a lot of content to keep a pre-school child interested and learning as they progress.
Check out this guerilla style video of my little guy using the Maglus Mini and the app – It is true what they say "never work with children" – this was my 8th attempt!
[youtube=http://www.youtube.com/watch?v=jcLYeQEqquc]
The are some very useful help features for smaller kids – the outline of the animal is shown, the next dot in sequence starts blinking after a 4 second gap and joining the wrong dot makes it say no with an animation. These features stopped my son from getting frustrated (and kept the "Daddy!" count down) as he was getting to grips with using the Maglus and the app.
There are lots of ways to customise the app, you can change joining the dots by numbers – to joining the dots by letters, change the shape of the symbols or increase/decrease the number of dots to change the level of difficulty. The developers at Abuzz have made an app that is ideal to use with the Maglus stylus and it is a hit in our house.
The app is suitable for both IOS and Android tablet/phones and was $1.62 in iTunes and $2.01 in Google Play at the time of writing this blog.