This October, we're very happy to announce that German iPad artist Benjamin Rabe is going to join us at our Dublin office to work and exchange ideas. Benjamin has been very active in the mobile art domain since its humble beginnings and has a lot of experience in drawing, animating and even programming on the iPad.
We have put our heads together and organised 2 public (and absolutely free!) events during his visit – and everybody is welcome to attend!
Wednesday, 15 October, 6 pm:
Public Talk: "The History of Mobile Art & Painting on the iPad"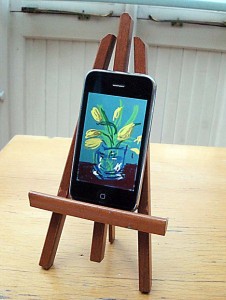 From "Brushes" on the iPhone 2008, via the MobileArtCon in NYC 2010, until today.
Benjamin Rabe will give a presentation of the history of Mobile Art; about its progression from humble beginnings of painting on the iPhone in 2008, to organising the world's first MobileArtConference in New York City in 2010 and the current position it takes in the world today.
Benjamin has helped to organise the MobileArtConference in New York and has many friends in the industry. He knows about the long way that mobile art has come in the past and is happy to share his first-hand experience with us.
The event will take place on Wednesday, 15 October, at 6 pm, at Maia Restaurant, Ballsbridge, Dublin 4. Admission is free and everybody is welcome to attend.
For more info, and to register for the event, click here.
---
Tuesday, 14 October, 7 pm:
Outdoor Event: "Ghost Stories & Live Art Projections at Charleville Castle, Tullamore"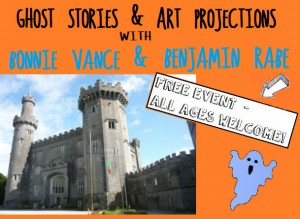 Benjamin Rabe will use his iPad, his Maglus and a projector to create unique animations that are projected onto the walls of the castle. At the same time, storyteller Bonnie Vance will tell of her personal encounters with the invisible inhabitants of this spookie mansion.
This event is for all ages and guaranteed to make the hair at the back of your neck stand up – prepare for a night of scary stories and live light painting!
The event starts at 7 pm on Tuesday, 14 October, and is free. For more info, click here.
---
We hope to be able to welcome you to our events – whether in Dublin or Tullamore!
Andy, Noel, Benjamin, Luke and Carla
If you have any comments or questions, contact Carla at carla [at] maglusstylus [dot] com