We've compiled some user stories below which show the diverse range of things that can be achieved with Maglus. Read further stories about our Maglus community HERE and be inspired!

Steve Turner
Steve Turner is a keyboard player and composer for strings from the UK. He uses an iPad and Maglus for reading and annotating music. Steve has been involved with many prestigious tours and works on The Voice UK at the BBC. He uses the Maglus when working on the hit tv show – Check it out HERE!
Below is an image containing some music score writing he made using our Stylus. It was made for the Clannad tour on the Notability App using a Maglus with standard tip on imported blank lined manuscript paper.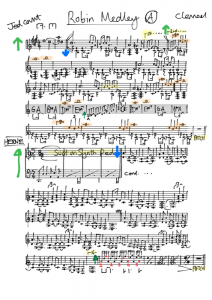 "Loving my Maglus. It's a godsend for what I do. I'm extolling its virtues to my colleagues. iPads are becoming the standard for music reading now." – Steve Turner

John Thompson
John Thompson is a pilot with Irish airline Aer lingus. He uses Maglus to fly planes(well sort of!) Airplanes have a lot of touchscreen document retrieval systems, so a Stylus can come in very handy. John has sent us some very cool photographs of the Maglus in the cockpit!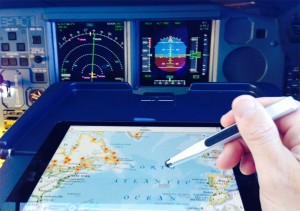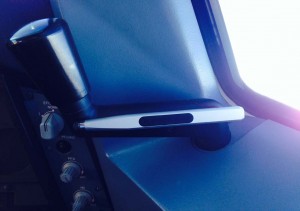 "I love how strongly magnetic it is." – John Thompson

Caoimhe Derwin
Talented Wardrobe Assistant Caoimhe is also a member of Dublin pop group The September Girls. When she has some downtime from performing, she likes to make her own clothes. She uses Maglus to sketch designs and ideas before tackling them on the sewing machine!
Caoimhe sent us this illustration of a dress she's making. The sketch was created using Maglus Mini Champagne Pink and original tip – in Autocad Sketchbook on an iPad.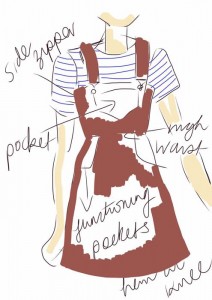 We hope these guys have shown you there's more to Maglus then meets the eye! It's not simply a 'pen' for your device. Have you been inspired to get creative and think outside the box? Show/tell us how you use your Maglus and we'll give a FREE Maglus Stylus to our favourite!