A fun app for your toddler to use with their Maglus Stylus.
Monkey Preschool Lunchbox comes from the developers at Thup Games. This cool app teaches the basics of colour recognition, recognizing letters, memory improvement and critical thinking, all while having fun practising fine motor skills using the Maglus Stylus.

Monkey Preschool Lunchbox is a collection of six exciting educational games for your preschooler (ages 2 to 5). Everything about the game is toddler friendly. The graphics, the funny sound effects, the very large game play elements make this a very simple game that your child can pick up very quickly. With No In-App purchases, you can hand over the Maglus Stylus, open the app and let you're child play on their own – learning their own pace and having fun.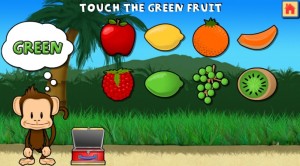 *COLORS.
This picky monkey only likes fruit of a certain colour, touch only the colour they like to pack the lunchbox. Teaches colours, colour names, and grouping.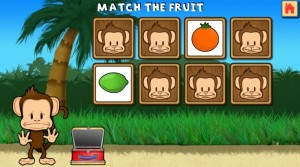 *MATCHING.
Match pairs of fruit hidden behind the cards to pack lunch for this monkey. Teaches focus and memory.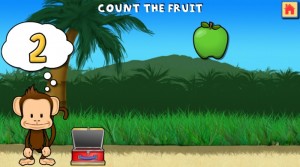 *COUNTING.
Count off the fruit the monkey is looking for to fill up the lunchbox. Teaches numbers and counting.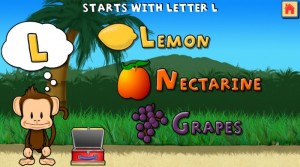 *LETTERS.
This monkey only wants fruit that starts with a certain letter, pick the fruit that starts with that letter. Teaches letters and letter sounds.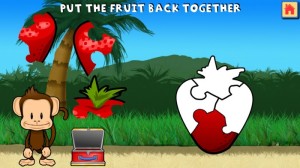 *PUZZLE.
This monkey's fruit broke into pieces! How odd! Put it back together for them. Teaches shapes and pattern recognition.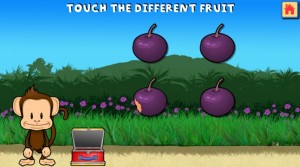 *SPOT THE DIFFERENCE.
Find the fruit that looks different or is smaller or is bigger!
*Sitckers! Each time your child completes a task, they earn fun animated stickers for their sticker board and progress to the next stage.
The app is suitable for both IOS (i-phone, i-Pad and i-Touch) and Android (tablet and phones) and was $1.99 in iTunes, Google Play and Amazon App Stores at the time of writing this blog.