We're always encouraging Maglus users to get in touch with us. It's great when people share their work and show us what they've achieved with Maglus. Through this communication, we have developed relationships with really talented(and nice!) individuals, who we now call 'Friends of Maglus'.
One such friend is Yvonne J Foster. We originally shared a version of this blog post a few months ago and got a brilliant response. Since then, we know there are lots of new Maglus users. We thought it would make sense to showcase this beautiful content once again.
It's genuinely important to us to see how people are using their Maglus. It makes us very proud! So continue to share your work online and keep us posted. You could even be the next 'Friend of Maglus!'
Now for something special…
Yvonne has put pen to paper, Stylus to iPad and then some. Have you ever wanted to turn your sketch into reality? If so, the images below should inspire you. Yvonne has captured the English seaside resort of Brighton beautifully. The final destination of the sketch is an unusual but welcome suprise!
Read on to learn about her journey, enjoy. – Paula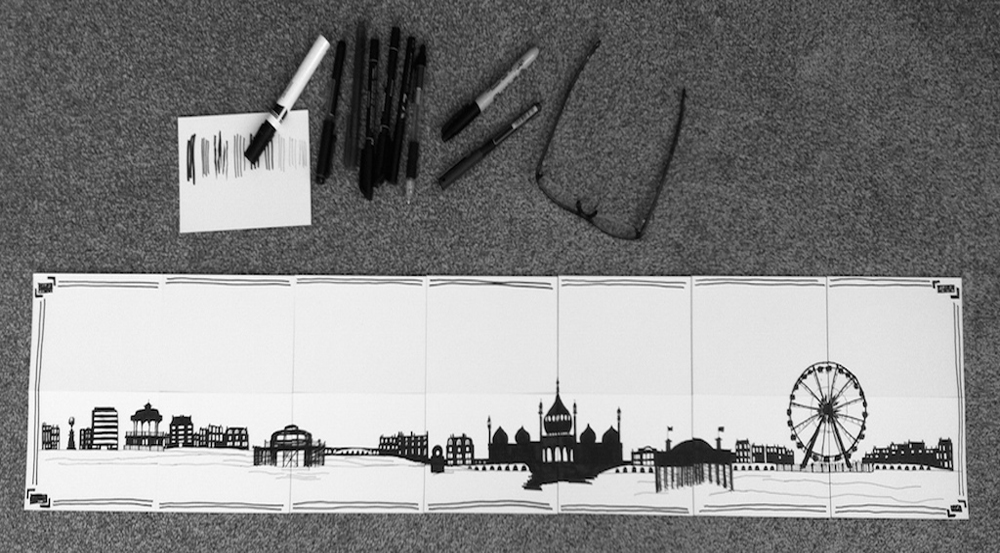 Hello, Yvonne here! I'm a Brighton based artist and designer. Using iPad, photography, collage and general scribblings, I try to create my own world.
I want to show you the results of a fun project which I originally began working on in early 2014.
A sketched version was sold in a charity auction raising money for Mind at Happy Planet's Doodlefest in May 2014.
Initially drawn on iPad, the detailed #BrightonPanorama silhouette started at the beginning of 2015. I kept on fooling myself that it was close to being finished but there so many details to play around with!
I was then asked to do some kitchen cupboard artwork in April 2015 and the panorama seemed to fit perfectly. After a flurry of tweets and some consultations, I was commissioned to make a 2 meter colour version which was completed in July 2015 and printed on acrylic.
Below are the images of my process and the results of my hard work!
I hope you like it.
Yvonne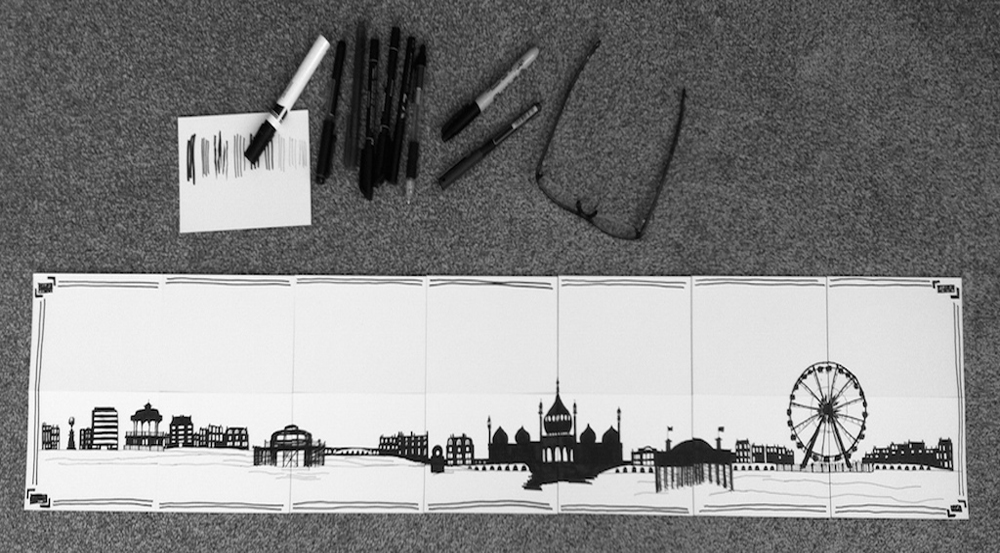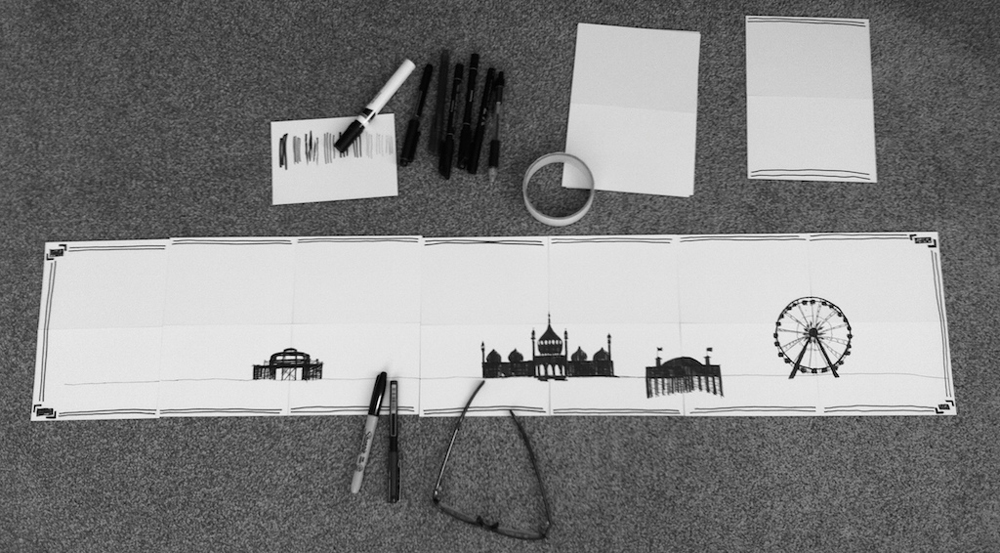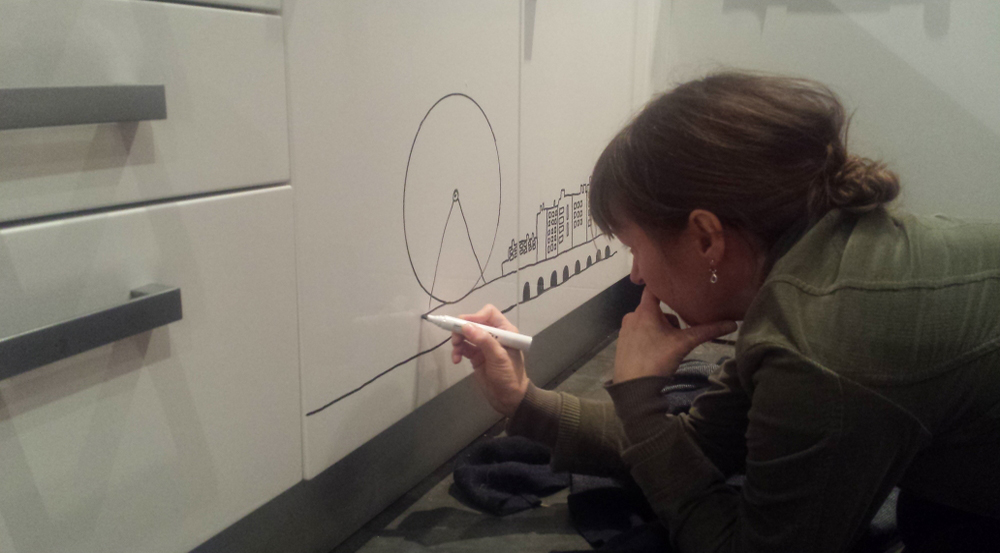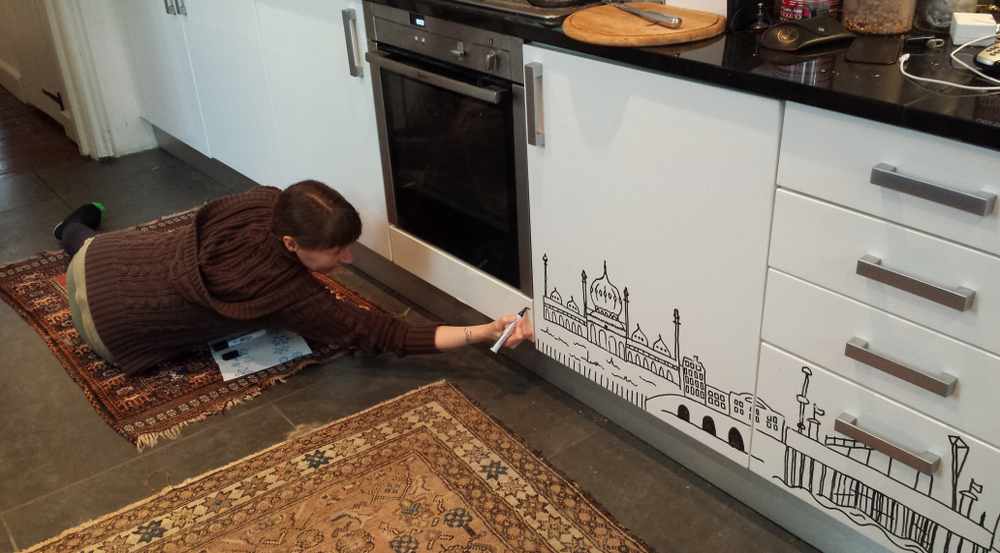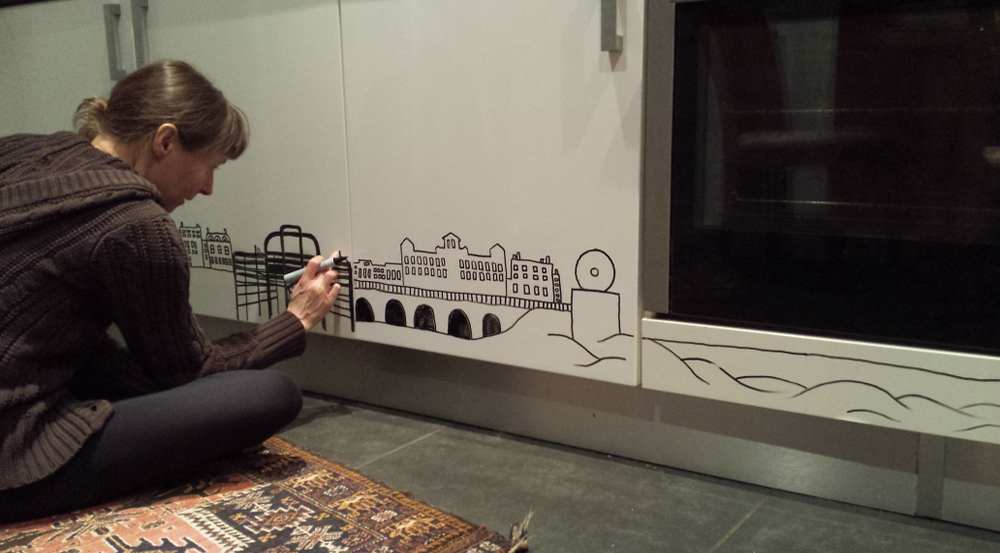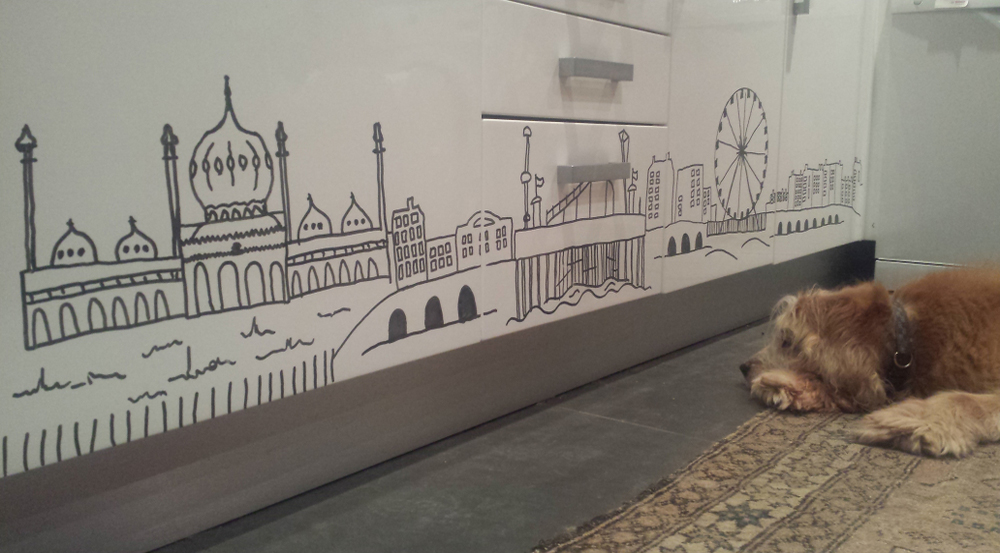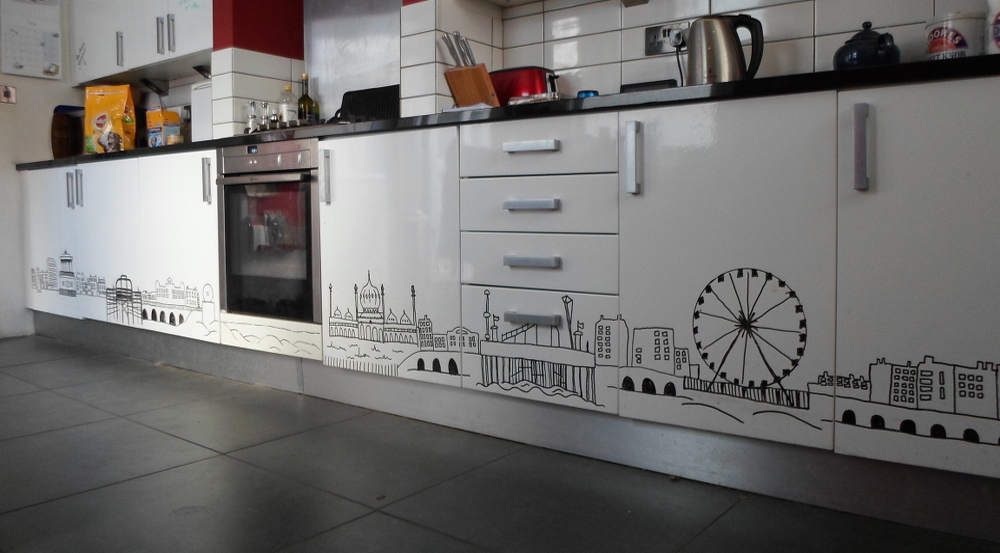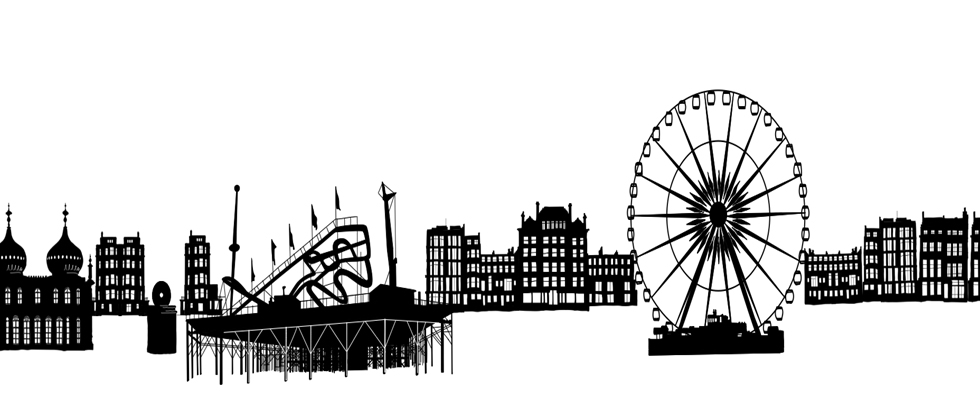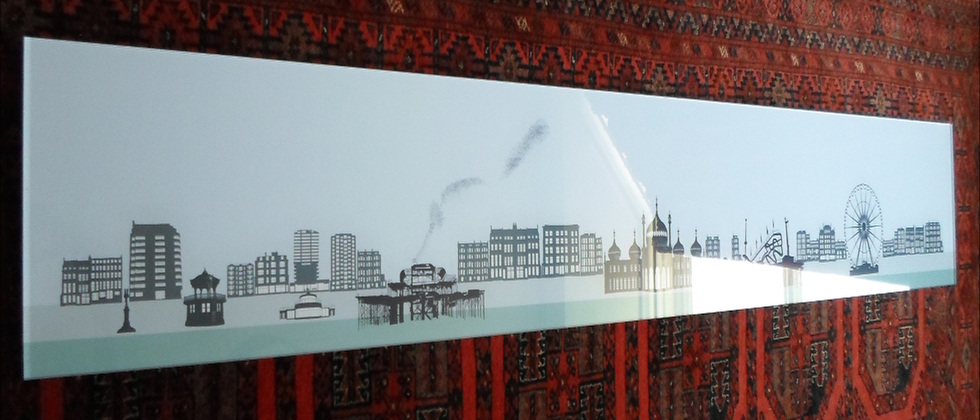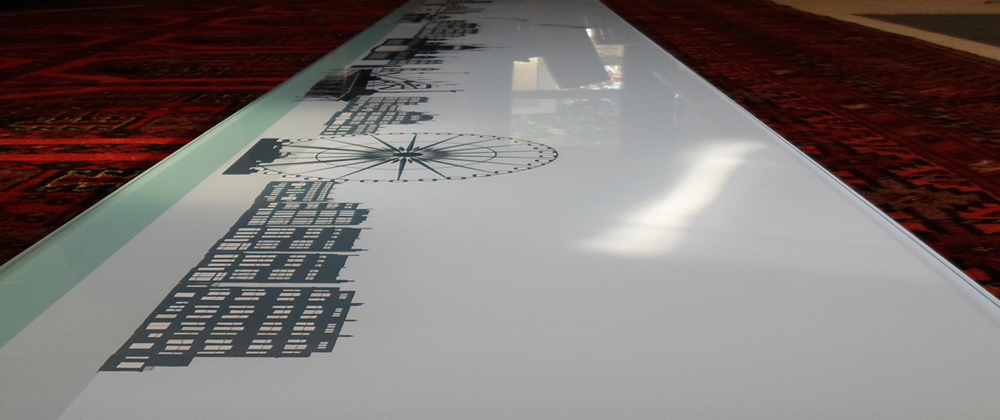 Website – yvonnejfoster.com
Facebook – facebook.com/yvonnejfosterartist
Twitter – @yvonnejartist
Get in touch with Yvonne on the above links or email – yvonnejfoster@gmail.com